How long does it take you to leave a website that takes too long to load? User experience focuses on having a deep understanding of users and what they need. Taking a step further and placing your customers at the center of the design process is an excellent way to go, but it doesn't end there. You can expand this mentality on how you deal with your marketing strategies by knowing and defining your target audience. Create content through social media platforms that give value and creates trust. Provide a personalized and high-quality experience for them that lets them know that you understand their needs.
10 Ways Trust Creates Standout B2B Marketing Experiences
Brand trust, advocacy and customer experience are among today's most important goals for B2B brands, but why is trust so important, and how can brands build trust?
Here are 10 ways trust creates standout B2B marketing experiences, from building better brands to providing measurable performance, and so much more.
Let's step right up to a virtual cavalcade of marketing approaches that benefit from a greater focus on trust, and look at what we can do to build greater trust into our B2B marketing efforts.
1 — Trust Builds & Strengthens Relationships
You can't top trust when it comes to building and strengthening relationships, whether it's creating powerful new customer connections or nourishing your existing business partnerships.
Relationships with little trust won't blossom, and usually won't last very long either.
By consciously making trust a cornerstone of marketing efforts — and dedicating the time and effort necessary to do so — brands can make a concerted effort to build trust into every facet of operations.
2 — Trust Delivers Dedicated Customers & Fans
Brands that earn trust have already won most of the battle to gain dedicated customers and fans.
Trust helps turn customers into true brand advocates and impassioned fans.
The effort and time to build trusting relationships between brands and customers can be daunting for B2B marketers, which is one of the reasons why more brands are turning to influencer marketing, with subject matter experts who have already built time-tested trust.
3 — Influence Is Build On Trust
Intertwined with trust is influence, and the two serve to reinforce one another in the push to deliver the best B2B marketing possible.
Industry experts rely on the trust they've earned over time with their following, using their influence to help brands build trust.
https://www.toprankblog.com/2021/03/10-ways-trust-creates-standout-b2b-marketing-experiences/
11 Quick Tips for Writing Compelling Blog Posts
The dictionary defines "compelling" as "demanding attention or interest".
Imagine if people thought your blog was compelling. Imagine if they read one of your posts and then immediately subscribed because they didn't want to risk missing any more of them?
Well, there are things you can do to make both your posts and your blog more compelling to your readers. And here are 11 tips to get you started.
1. Be useful
Never forget why you started a blog in the first place. Chances are you did it to change people's lives, whether to inform, inspire, educate or entertain them. So if your post isn't doing any of those things, don't publish it.
2. Share your opinion
If you post a bunch of facts about something (especially if the information came from a press release) then your post won't be all that different from every other post it. But when you share your opinion, you instantly differentiate your post from every other post out there. So try to bring your thoughts and opinions into your posts as often as you can.
3. Cut out the fluff
Before you hit publish, go through your post with a critical eye and remove anything that doesn't add value. A post should be only as long as it needs to be. As Antoine de Saint-Exupery once said, "Perfection is achieved, not when there is nothing more to add, but when there is nothing left to take away."
https://problogger.com/11-quick-tips-for-writing-compelling-blog-posts/
Google Knowledge Graph Algorithm Updates: A Deep Dive for SEOs
Google's Knowledge Graph algorithm currently updates every 2 to 3 weeks, affecting 60-80% of entities. Here's what SEOs need to know.
Like the core algorithm, Google's Knowledge Graph periodically updates.
But little has been known about how, when, and what it means — until now.
I believe these updates consist of three things:
Algorithm tweaks.
An injection of curated training data.
A refresh of Knowledge Graph's dataset.
For anyone following the core blue link algorithm updates, you might notice that the two are out of sync, up until February 2021 updates.
The exceptions I found are (with my wild theorizing in italics):
The October 11 update that is uncomfortably close to the Indexing Bug of October 12, 2020, reported by Moz.
Could it be that the 3-month hiatus in Knowledge Graph updates is simply that, over those months, Google merged the two datasets and that the Knowledge Graph took a 3-month hiatus while they worked on the kinks of that massive move?
The February 11 update that occured just one day after the move to Passage Indexing (February 10, 2021).
Could passage-based indexing mean entity-based indexing? Passage-based indexing is all about chunking the pages to better extract the entities.
The February 25 update coincides with the volatility in Google SERPs widely reported on 25th and 26th of February 2021.
Could this be a sign that the core algorithm and the Knowledge graph are now synched and entity-based results are now a reality?
Reach, Scope & Scale of These Updates
We can usefully consider three aspects of an update:
The magnitude (reach/breadth), which is the percentage of entities affected (so far, between 60-80%).
The amplitude (scope/height), or the change (up or down) in confidence scores on a micro, per entity level (the average amplitude for the middle fifty has been around 10-15%).
The shift (scale/depth), which is the change in confidence scores on a macro level (the Budapest update aside, this is less than 0.1%).
https://www.searchenginejournal.com/tracking-google-knowledge-graph-algorithm-updates/398296/?ver=398296X3#close
Google Maps Lets Users Add Photos Without Leaving a Review
Google Maps is adding three new ways for users to contribute helpful content about places and roads.
Google Maps is introducing three new ways for users to add helpful content for others, including the ability to share photos without leaving a review.
The Google Maps features announced today aim to make sharing and finding local recommendations easier, and a new community challenge may add some fun to the process.
Google Maps Photo Updates
A new content type will soon be rolled out to Google Maps called photo updates.
Photo updates allow users to share experiences and highlights with recent photos without being required to leave a review.
A photo update consists of a recent picture of a place with a short text description.
To add a photo update, start by selecting a place in Google Maps and going to the "Updates" tab. Then tap on the "Add a photo update" button.
From there select the photos and add a short description. Users can upload as many photos as they want in a single photo update. Photo updates from other people can be viewed in the same Updates tab.
https://www.searchenginejournal.com/google-maps-lets-users-add-photos-without-leaving-a-review/398805/
7 KPIs To Measure Your Content Marketing Performance
In the wake of this evolving landscape, you can ensure that your time and efforts are not misplaced by looking at the basics Key Performance Indicators to ensure you are able to strike a chord with your audience.
1. Traffic
Many people use more than one platform to market their content. It is not all too uncommon to use blogging, social media posts, podcasts and vlogs with consistent content produced weekly to reach out to a potential target audience. However, where many content markets fail is to acknowledge the outreach or traffic that they are attracting. There was a time when producing regular content meant a quick way of earning a good Google Page Rank. However, with the introduction of the Penguin and Panda algorithms by Google, webpages with low quality links and 'thin content' is quickly downgraded in search results.
Traffic or the outreach of your produced content should be one of the major KPIs to measure your content marketing performance, as explained in this article.
2. Bounce Rate
Other than traffic, checking on your bounce rate is essential to understand if you are striking the right chords with your content. A bounce rate shows if people visiting your website are viewing other content or quickly exiting the website. Bounce rate shows not only if you are being able to produce content that can attract an audience but also whether it is attracting the audience you intend to target.
While it takes time to build an audience and it is quite likely that traffic will be frustratingly low in the short term, there is no point adding content that isn't giving you desired results. If your traffic doesn't pick up, you need to analyze what might be going wrong.
Based on the views of different content marketing gurus, a bounce rate between 40-50% is considered ok, whereas a bounce rate below 40% shows good performance. A bounce rate above 50% can be worrying. If your bounce rate is near 80% or above, something is terribly wrong with your content or content marketing strategy.
If you're wondering how to measure something similar to a bounce rate for your social media channels, you might want to look at metrics such as the monthly likes vs unlikes for your page or the increase or decrease in followers over a period of time.
3. Outreach (Paid vs Organic)
Many people now use some type of paid promotions to attract users. Be it a paid campaign on social media, pay per click or using the old-fashioned banner ads to direct visitors to your content. However, what really stands out in the long run is your organic outreach.
Spending money to make money is likely to be short lived in the digital marketing landscape. This is because if the return on investment does not bite you, the bounce rate will! Unless you are able to build organic outreach in the long run, you are unlikely to remain relevant. In other words, your content marketing strategy would be a complete failure.
https://nealschaffer.com/content-marketing-kpis/
How to Script Marketing Videos That Convert
Earning a click doesn't happen by talking about how great your business or product is. It happens when you make an emotional connection with your audience. Here are three ways you can inject empathy into your organic and paid content using the power of video.
#1: Focus More on Your Audience's Pain Points Than Features and Benefits
The first step to marketing any business is mapping out a buyer persona. You need to have a clear understanding of the people who engage with you or buy your product. Make a list of what they care about and what keeps them up at night. What are their pain points?
Don't just list their pain points in relation to your product. People have busy lives and concerns that go beyond just the problem your product solves. You need to have a broader understanding of what your audience cares about in their lives.
#2: Feature People in Your Videos to Humanize Your Business
Another way to evoke empathy with your target audience is to put humans in your content. When we see humans in situations that we might be in, we automatically relate to them and can start to see ourselves in those situations.
When you're marketing a physical product, if you just feature product shots, all you're doing is focusing on the features and benefits of that product. But if your video shows how humans use and talk about your product, people will start to feel empathy.
#3: Connect Emotionally at Each Stage of the Sales Funnel
The third technique for scripting video that persuades viewers to take action is to respect the customer journey.
At the top of the funnel, you're marketing to people who don't know about your business, then you retarget them, and hopefully turn them into buyers. But what marketers often forget about the sales funnel is that the empathetic journey is the journey to the end of the buying process.
When you're talking to people who don't know you at all, you need to speak to them in a way that will resonate with them. That means talking about them first—putting their pain points first.
https://www.socialmediaexaminer.com/how-to-script-marketing-videos-that-convert/
The Future of Social Marketing: Trends to Track
ou know some of the trends with Google and search, as well as changes happening with Apple and privacy. And standing out with your social advertising is going to become more challenging. You need to think in new ways to prepare for these changes.
Here are some trends in social media to keep an eye on.
#1: Written Content Becomes Easier to Monetize
Much of the disruption in social media is happening with written content.
Blogging might be considered old-fashioned to some, but starting with Medium, there was disruption in blogging. Then Substack came along, and here's the difference. With Medium, you don't own the audience. With Substack, you do. When someone signs up, you see who your audience is and get their email. It's a new level of transparency.
#2: Real-Time Audio Content Becomes Interactive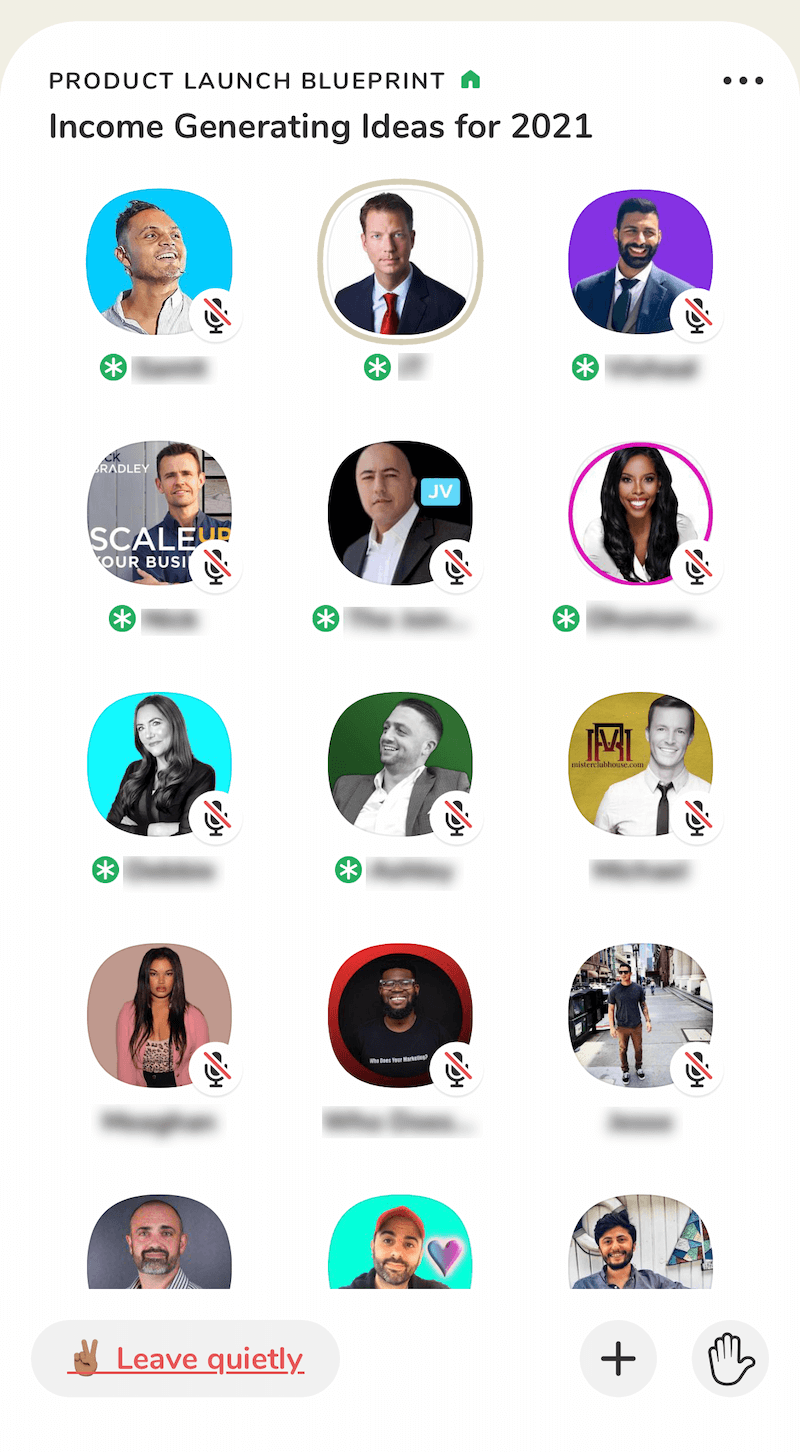 Next, let's talk about audio content disruption and Clubhouse. It's been a long time since we've had this kind of energy about a new platform. The early days of Clubhouse have been similar to how social media started out, where anybody could be a star and have their own show.
Clubhouse represents an example of how social media is fragmenting. There are a lot of social media platforms that basically replicate traditional media but we haven't had anything that replicates talk radio. With podcasts, we were close but the audience doesn't get to participate; they just listen. With Clubhouse, we now have a platform that simulates talk radio.
#3: Content Distribution Is No Longer Guaranteed on Social Platforms
As marketers, we all want to have our message heard or seen but it's getting harder now because of algorithms. One of the biggest changes is the volume of content pressing down on everyone.
If you look at what's happened in television in the past 10 years, it's become saturated and it costs more to get in the game. Being great isn't enough. To stand out on television, you've got to be the likes of Game of Thrones or The Mandalorian. That's the way it's going to be on Facebook and YouTube.
https://www.socialmediaexaminer.com/future-of-social-marketing-trends-to-track/